Albania
The flag of Albania is a red flag with a silhouetted black double-headed eagle in the center. The red stands for bravery, strength and valor, while the double-headed eagle represents the sovereign state of Albania located in the Balkans.
Albania flag
---
Population: 2.774m Capital : Tirana



Capital: Tirana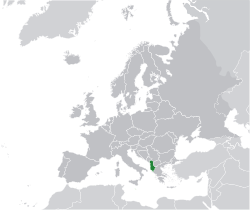 Currency ALL (Albanian lek)
Join the discussion below in the comment box.
Let us know in the comment below.