Afghanistan
This flag consists of three stripes of the colors black, red, and green. This has been present on most flags of Afghanistan in the last twenty years. The center emblem is the classical emblem of Afghanistan with a mosque with its mihrab facing Mecca.
Afghanistan flag
---
Population: 30.55m Capital : Kabul



Capital: Kabul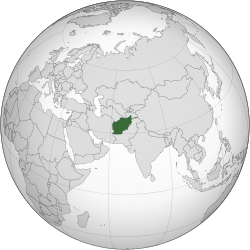 Currency AFN (Afghan afghani)
Join the discussion below in the comment box.
Let us know in the comment below.